Firefly at Freezing Beach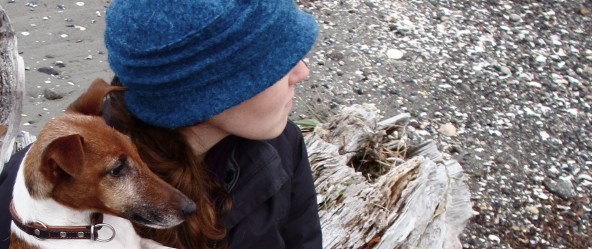 As I typed the header on this post, I first put in "Firefly at Breezing Feach". I love editors so, so much. You people are underappreciated.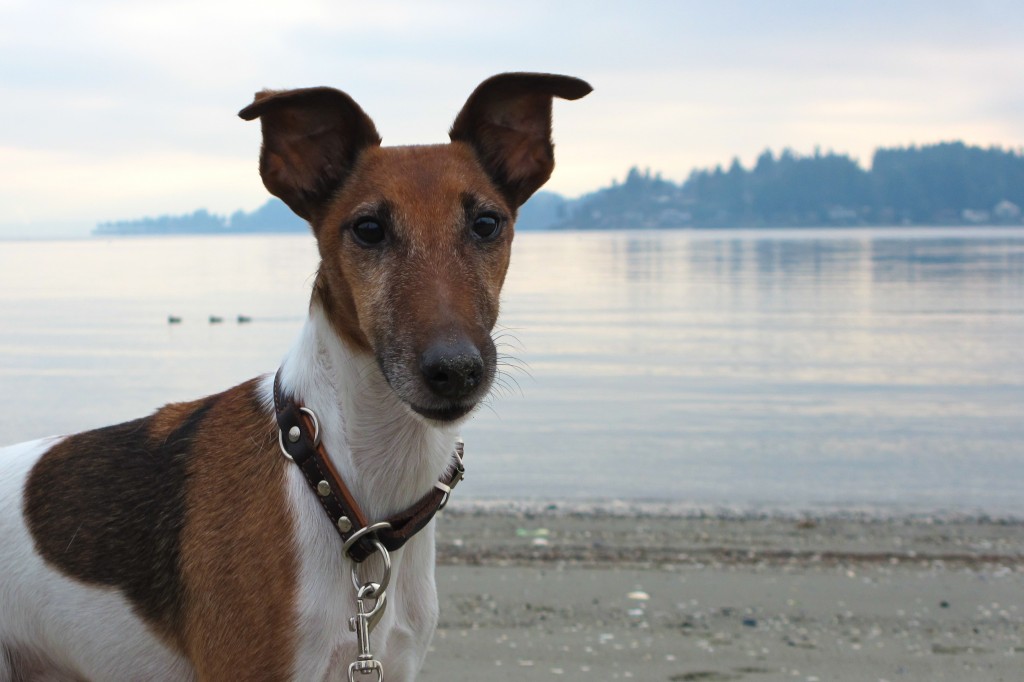 Firefly resents going outside. Ever. Which is odd because she often has a wonderful time chasing balls and showing off in front of lesser dogs and running on the beach. But, no, if you invite her out, she will, 9 times out of 10, say "No, thank you. There is no kitchen outside." and turn her back on you.
I've worked with a lot of dogs and she's the only one I ever met who practically rolls her eyes when you pick up her leash.
Then she gets to the beach. And it makes her frisky-crazy and she has the Best Time Ever. Which makes you wonder all the more, why doesn't she want to go out in the first place?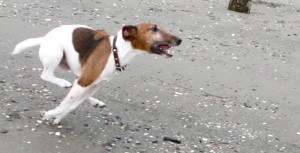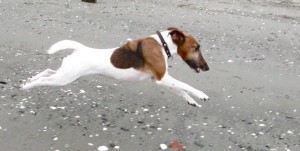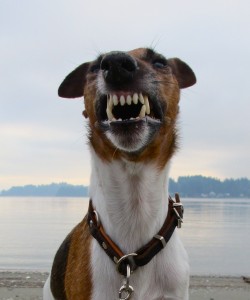 Sandy Teeth
In her early training for film work, she had to learn to go to a target. A long "stay" and target training are the first orders of any entertainment industry canine. Though long-retired, she still targets to anything she can find, then looks at me with huge anticipation: "This is right, right? So where's my jerky?"
Nothing beats a beach with running and a target to stand on. Expect staying home in the kitchen in the first place….