An Abundance of Snow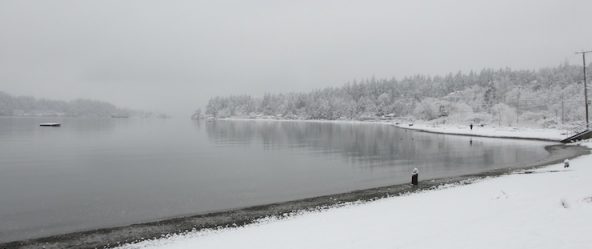 Everything around home has come to at least a half-standstill today as we are engulfed in over six inches of snow. And still falling.
Firefly and I did our typical walk to the beach this morning, but it didn't look all that typical today.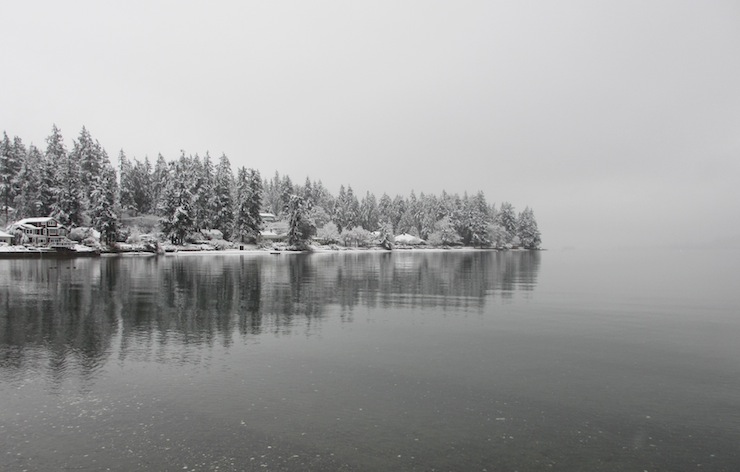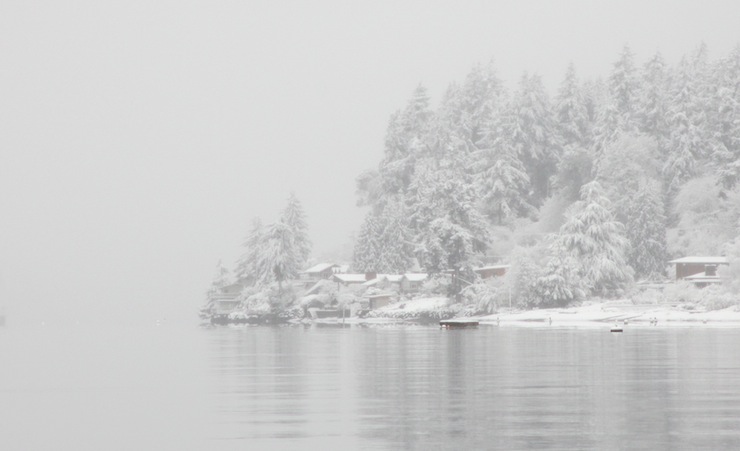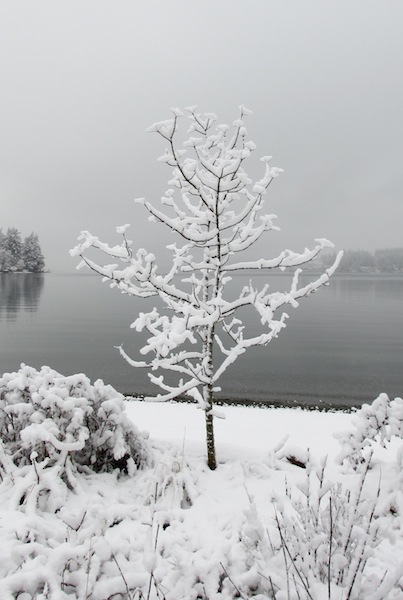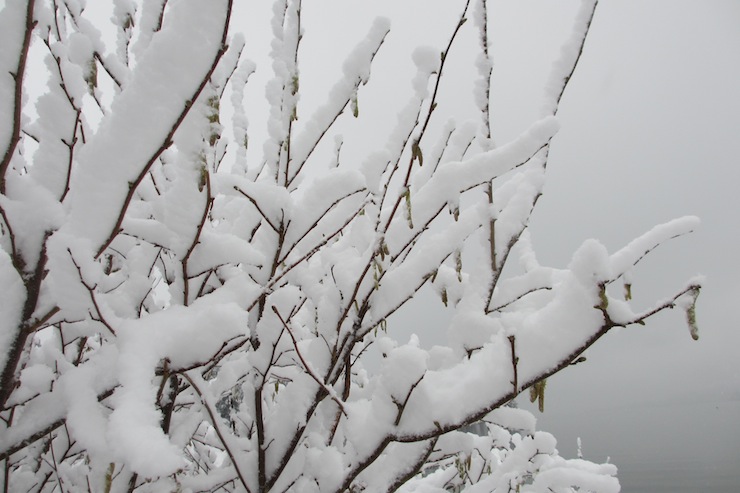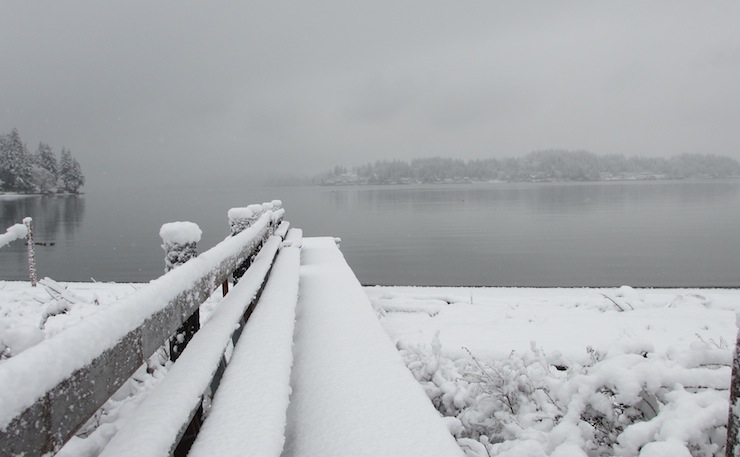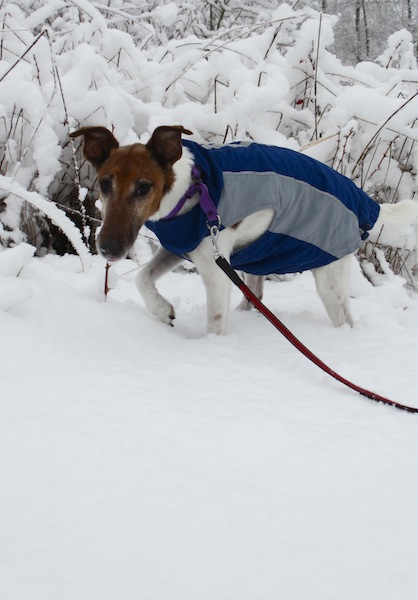 Someone was so sad and suffering, she had to be carried most of the time.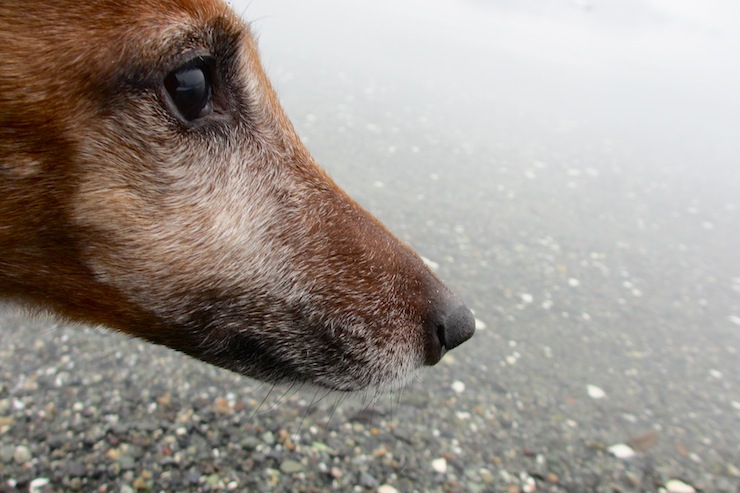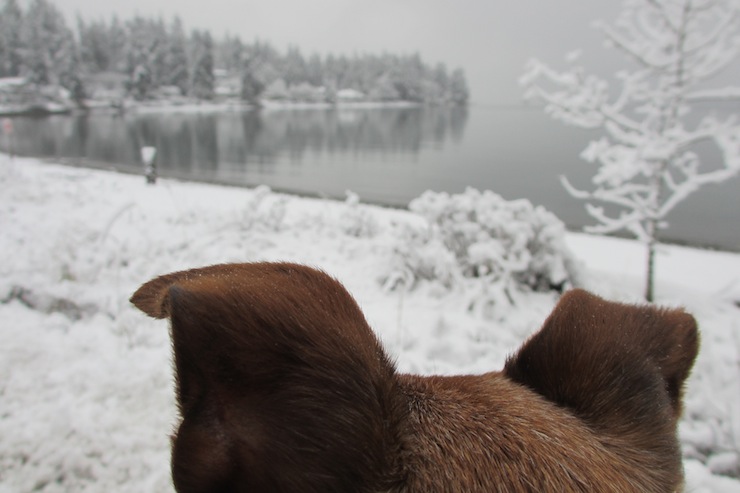 Until she was told we were going home. That made everything better.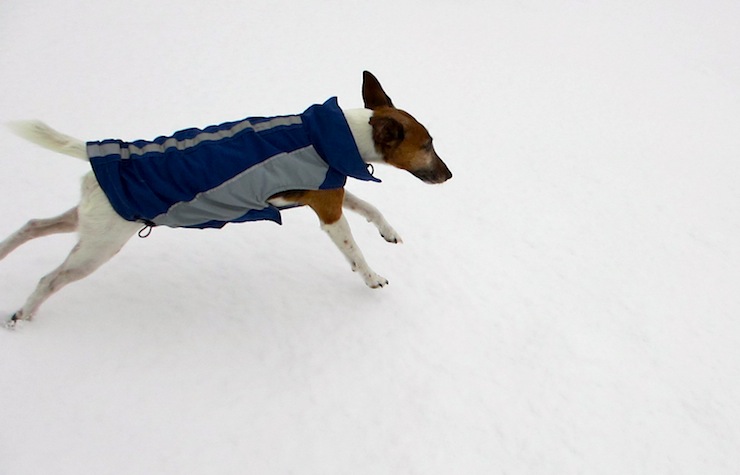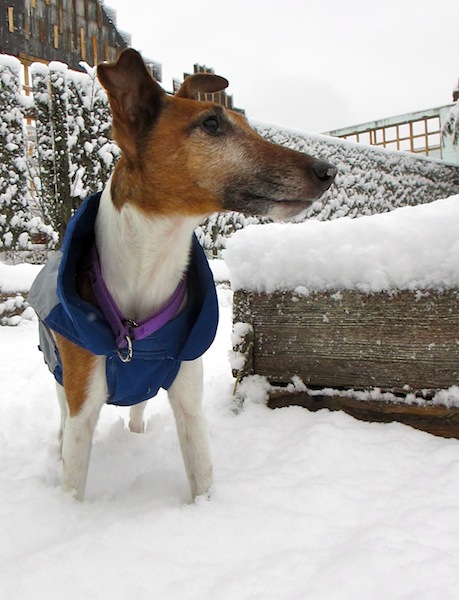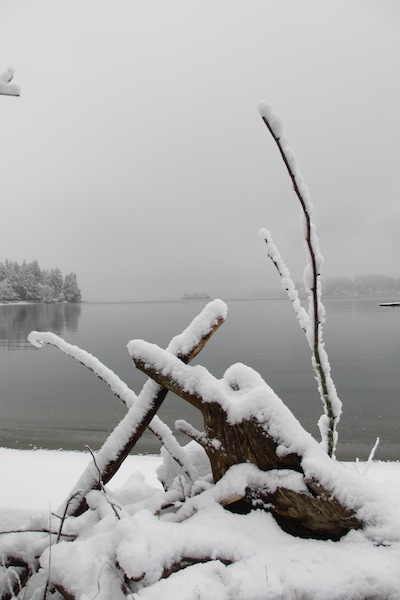 Thank you for your beauty, snow. Even if I wouldn't mind you sharing yourself with others instead.