Seattle Kennel Club Dog Show 2017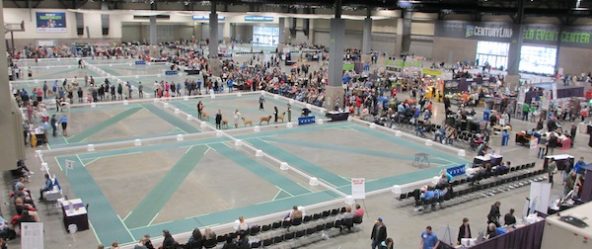 At the Seattle Kennel Club Dog Show this weekend with a friend!
Here are some events and canine highlights: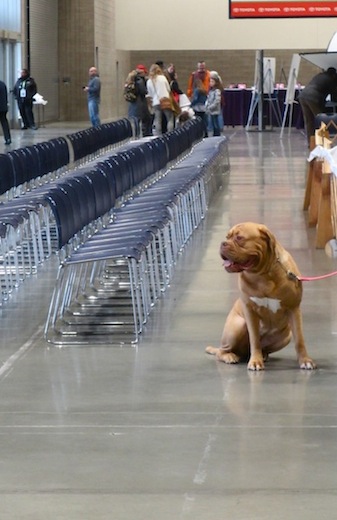 Arrive early for plenty of open seating. :)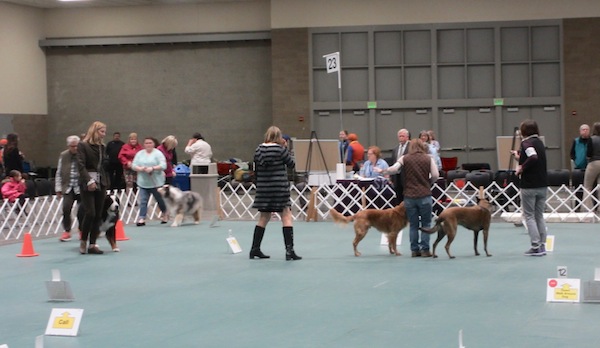 Main features include confirmation showing, obedience and rally, and agility.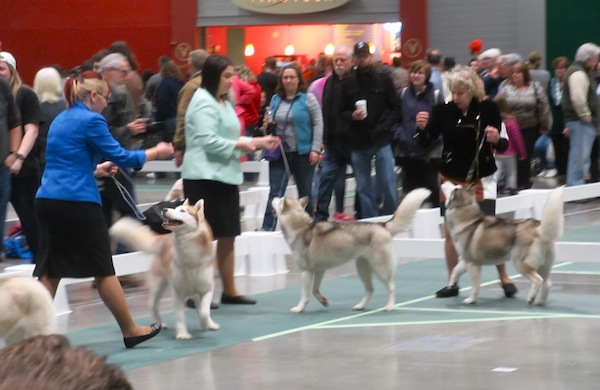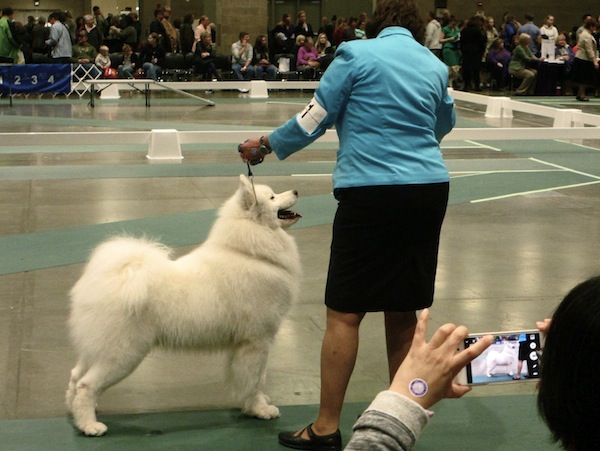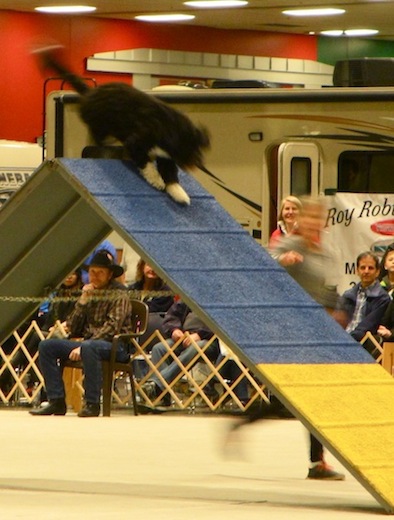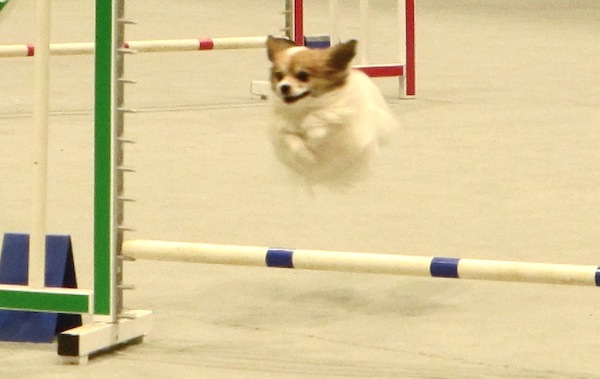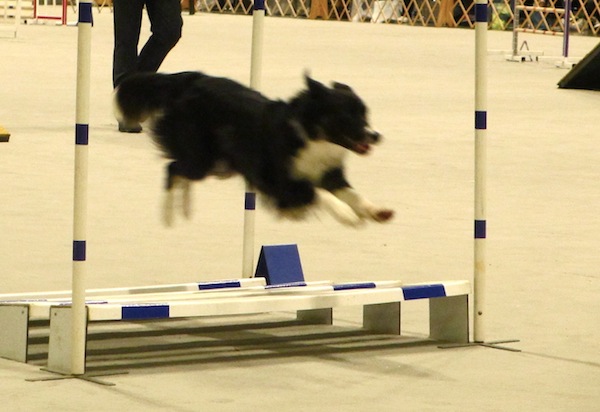 There are also demos all weekend, such as canine freestyle (dancing dogs) and herding dogs from Ewe-Topia.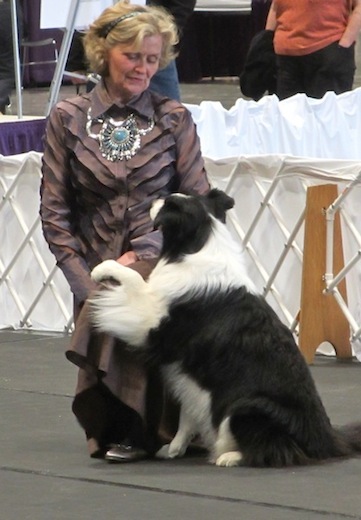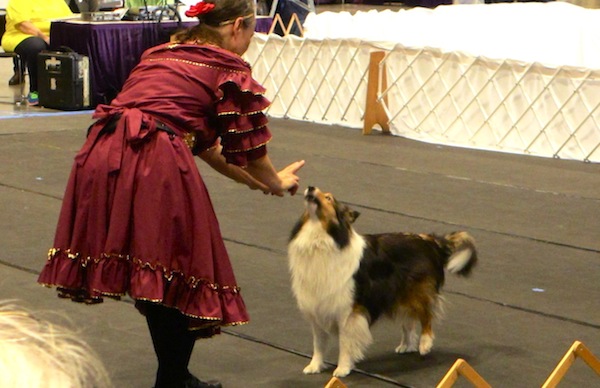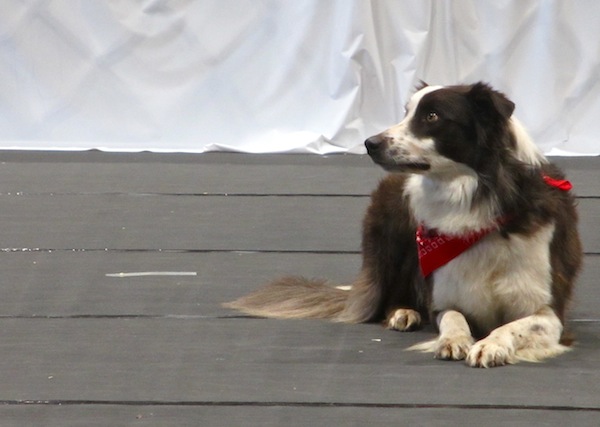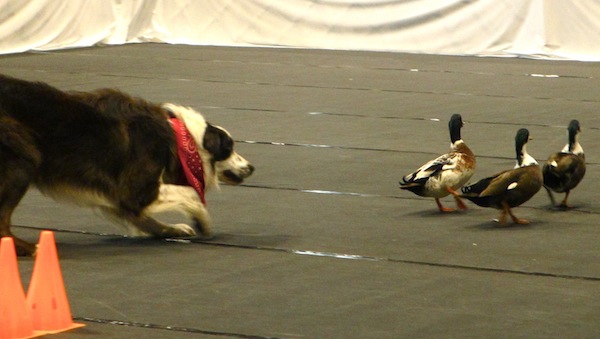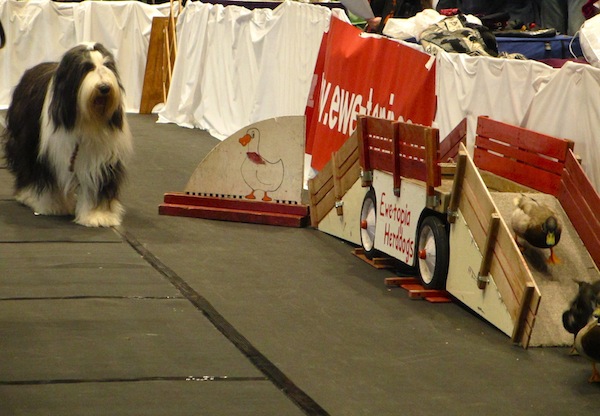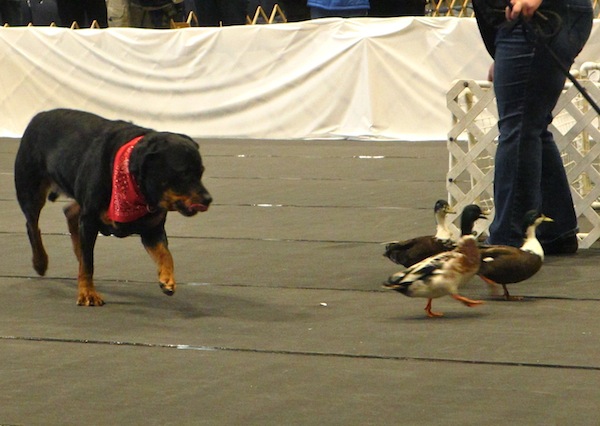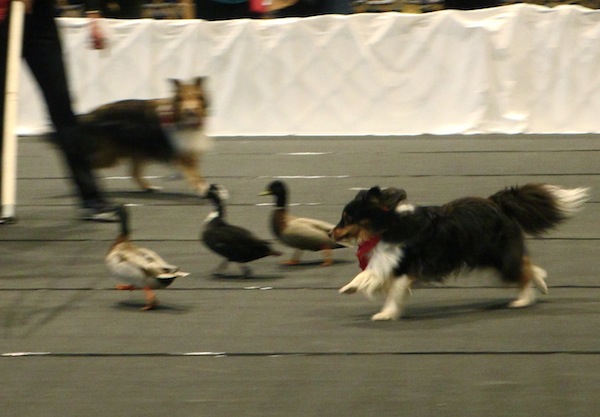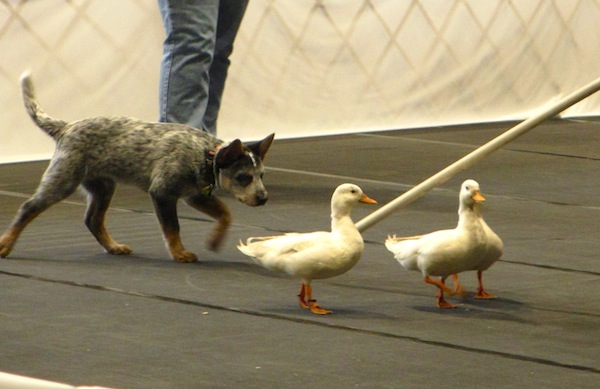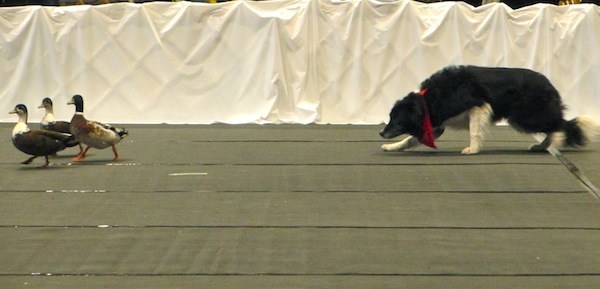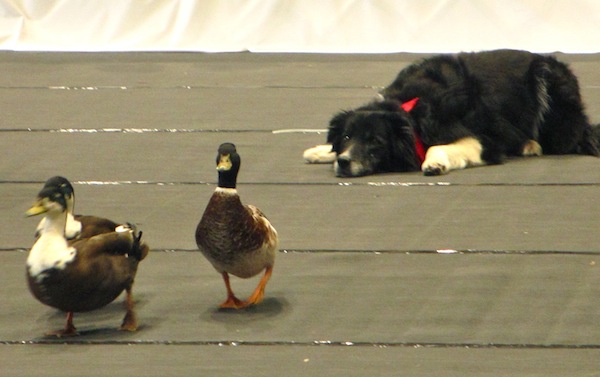 Then there are just all those dogs to meet in between events….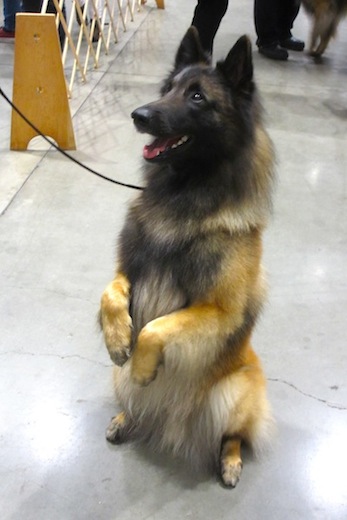 Prize for the best tricks goes to the Belgian Tervuren, one of my own favorite breeds.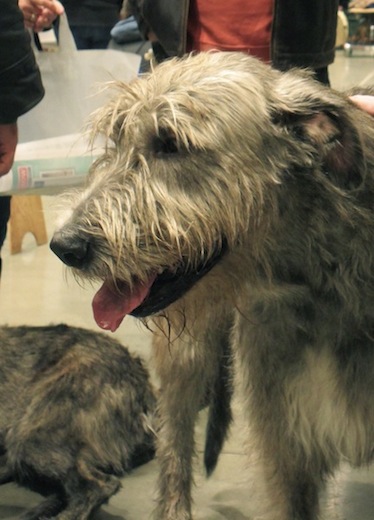 And the prize for the longest tail in dogdom must go to the Irish Wolfhound.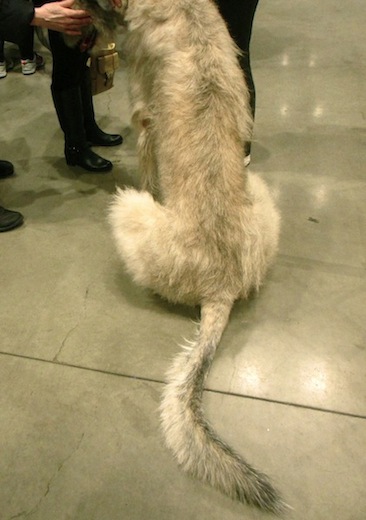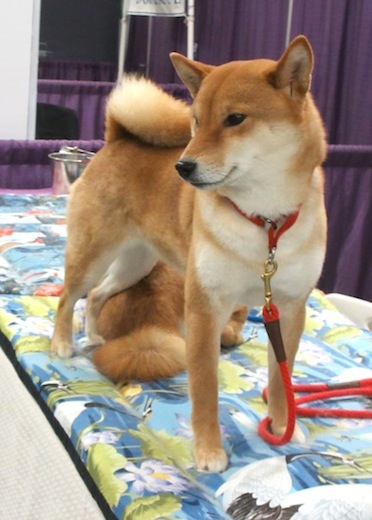 A Denali look-alike from his younger days! There were dozens of Shiba Inus at the show, a far cry from when I first brought my Shiba home eighteen years ago and they were still considered a rare breed.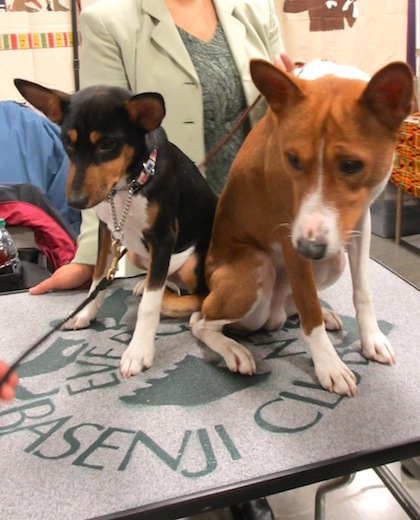 Points to the Basenji Club of America for allowing in native African dogs and not dwarfing your gene pool like almost all other purebred dogs.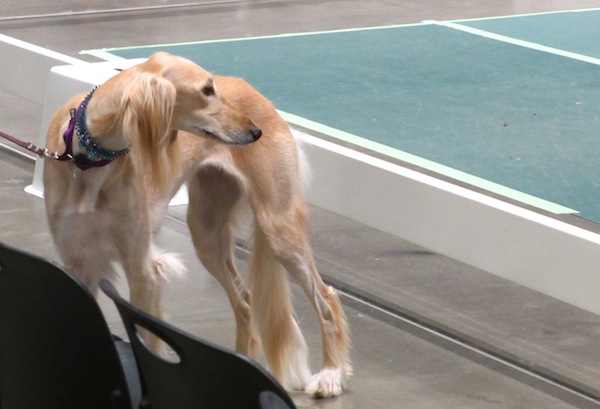 My favorite hound (maybe tied with the Basenji), the Saluki.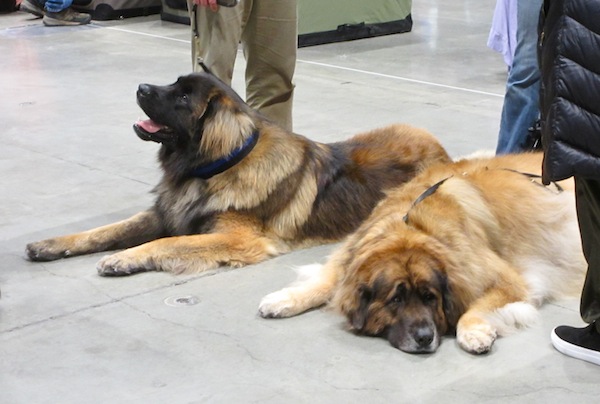 Leonbergers.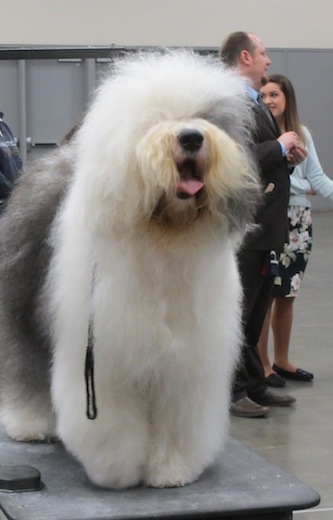 Old English Sheepdog.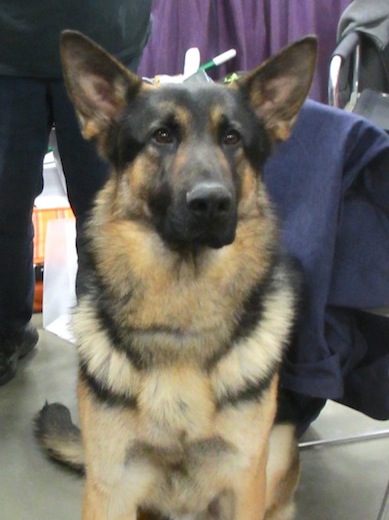 German Shepherd Dog. (Thanks, Kerry!)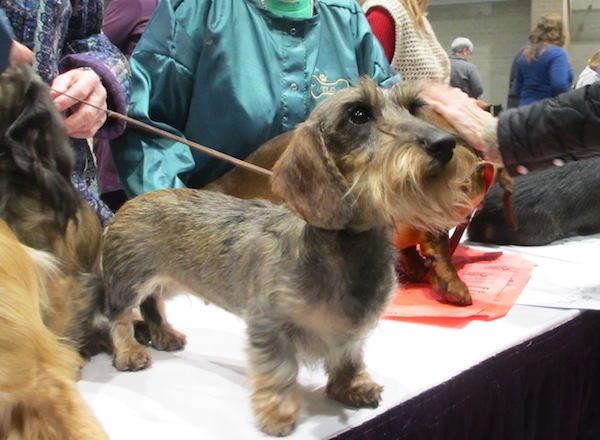 Dachshund (wire and mini).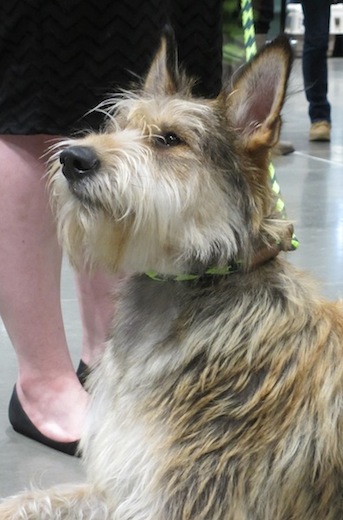 Berger Picard (or Picardy Shepherd).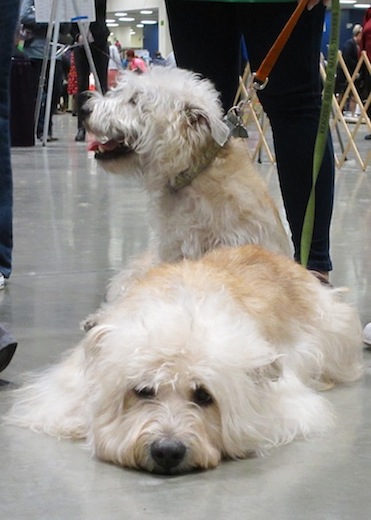 Glen of Imaal Terriers.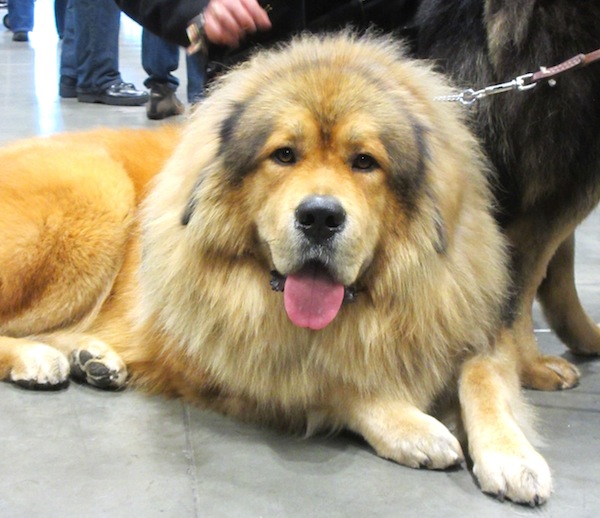 Tibetan Mastiff.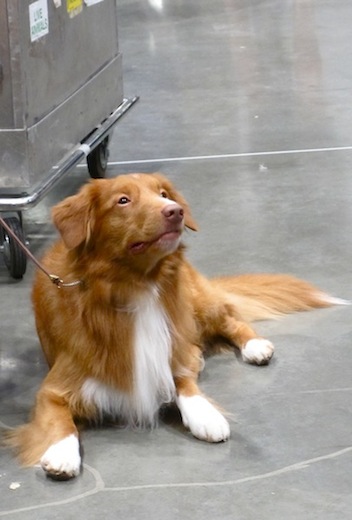 Nova Scotia Duck-Tolling Retriever.
And goodbye with this handsome English Shepherd-ish? I was shocked since English Shepherds are not recognized by the AKC and are very rare in the U.S. One of my WWI novels in progress is about an English Shepherd, so I have a vested interest in the breed and had to ask when I saw him. His mom said they weren't positive since he was a rescue dog. Maybe just a Rough Collie/Border Collie cross, or similar, but he looks so like my fictitious ES, it was a treat to see him!