I've been sick for a week, trying to get work done, but mostly watching and reading.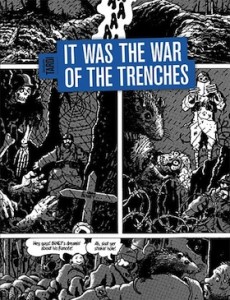 Just finished It Was the War of the Trenches
, which must be one of the greatest printed works ever created on World War One. Trying to finish The Bells of Hell Go Ting-a-ling-a-ling
after getting halfway through a couple months ago. This one has turned out to be an exercise in frustration. I'd wanted to read it since learning it was one of the few WWI memoirs dealing with the subject of homosexuality among the soldiers. But it would be more appropriate to say it's one man's impassioned assertion that neither he nor any of his friends in the war were gay. As if the reader would assume otherwise if you just didn't bring it up at all????? A truly bizarre and irritating read.
On the watching front, it's been Samsara
—wow, incredibly disturbing (in a You Need To Be Informed About This And Should Be Disturbed way) and not at all what I was expecting—and some WWI films from the library. Re-watched War Horse
even though it was awful from just one viewing. It's still a WWI movie and good enough for a sick movie if you skip the first 40 minutes. Flyboys
is another yuck. It doesn't even feel historical. Clichéd, modern bad boy/rebel types thrown together by war and becoming brothers/heroes. Is no one selling original screenplays anymore?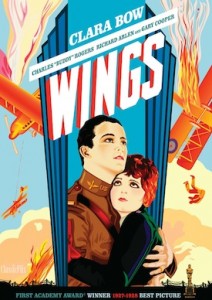 Balance those two out with the amazing 1927 silent film Wings
. One of the best silent movies and best Great War movies I've ever seen. The restoration from Paramount is crystal clear, breathtaking. Great featurette documentary on how it was made. Just amazing.
Now I'm still sick and feeling sorry for myself. Should be working, but watching DVDs and trying to build a better website. At least that's almost done. And precious.